Your trusted real estate advisor, serving discerning clients throughout NY and NJ.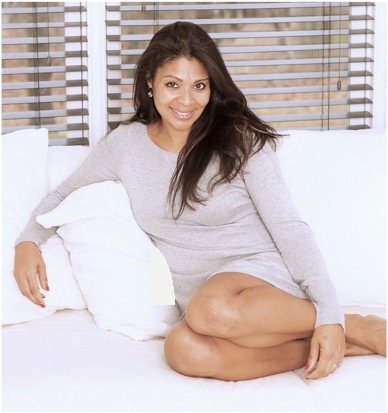 Commitment to Superior Service. A New York City native and New Jersey transplant, Renée is devoted to serving the needs of real estate buyers and sellers throughout New York City and Central New Jersey, including desirable towns Colts Neck, Holmdel, Marlboro, Rumson, and Spring Lake. A Wharton Graduate, Renée has over a decade of professional experience consistently meeting the needs of sophisticated and diverse clients as a seasoned professional and trusted advisor at Goldman Sachs and Time Warner, and in Private Law and Mediation Practice. Renée is committed to achieving her clients' best interests, advancing their needs above her own. Her clients can rest assured of the highest level of loyalty, integrity, professionalism, and discretion.
Expansive Network. Alum of Prep for Prep and Sponsors for Educational Opportunity; Member of the Wharton Club of New Jersey, Wharton Club of New York, Penn Club of Metro NJ, Howard University Alumni Club of Greater NYC; Part-time Lecturer at Rutgers University; and Volunteer Interviewer for the University of Pennsylvania Alumni Interview Program, Renée ensures her clients maximum exposure through her expansive personal and professional network.
Passion for Real Estate. Renée began purchasing residential real estate along the East Coast during law school and continues to assess the market for sound investments for her family. An expert in market research and analysis and learning the nuances of a community, Renée has successfully purchased and sold her own properties in the New York, New Jersey, Washington, D.C., and Miami markets.
Strong Business Acumen and Transactional Prowess. Renée's clients benefit from her strong research, analysis, communication and execution skills, cultivated during her broad professional experiences from investment banking and business development to private law and mediation practice.
Winning Alliances. Licensed in both New York and New Jersey, Renée is continually building alliances to better and more completely service all her clients' needs. Renée offers discerning buyers and sellers of the most stunning, distinctive, and exclusive properties in NY and NJ unparalleled service with global reach establishing strategic partnerships to ensure our clients a comprehensive marketing platform across a seamless international network for maximum listing exposure and a greater probability of transaction success.
As a wife and mother, Renée's family is her number one priority. As an example to her daughter, she is committed to a life filled with passion, world-class service, limitless opportunities, creativity, flexibility and execution.  
Work with Us
Renée Russell Residences serves discerning buyers and sellers of exceptional homes with the highest level of competence, discretion, integrity, loyalty, passion and professionalism.
As your advisor, we deliver a truly tailored experience for a seamless and successful transaction.
NEWSLETTER 
For exclusive news, events, and market updates, sign up for our newsletter.